Welcome to Beautiful Xiamen
Host of the International Awards for Liveable Communities 2013
(The LivCom Awards)
Xiamen, one of the most beautiful seaside cities in China
Xiamen, one of the most beautiful seaside cities in China
As a vice-provincial city in Fujian Province and one of the first four Special Economic Zones in China, Xiamen was granted local legislative power and independent planning status by the State Council. Covering a land area of 1573.16 km² and sea area of 390 km², Xiamen has a population of 3.53 million and is the ancestral home for a significant number of overseas Chinese as well as many living in Taiwan. With a perfect integration of urban landscape and the sea view, Xiamen has an exquisite scenery and pleasant climate.
Xiamen, one of the most vibrant economies in China
After many years' development, a multilayer, wide-range open economic system is in place, supported by three Taiwanese investment zones (in Haicang, Xinglin and Jimei), Xiangyu Free Trade Zone, national-level high-tech industrial parks, export processing zones, software parks and start-up business parks. All these help to create a friendly environment for foreign investors. China International Fair for Investment and Trade (CIFIT) and China Xiamen Machinery and Electronics Exhibition (CXMEE), among others, have been held successfully for many consecutive years. Xiamen has emerged as a well-known destination for foreign investment and international trade.
Xiamen, one of the most competitive cities in China
Xiamen has fifteen international sister cities, eighteen international friendship ports, and has established regular contacts with seventy-five countries and regions. In 2002 Xiamen achieved first place, with a Gold Award, in the large city category of the LivCom Awards, and in 2004 the coveted UN Habitat Award. The City also achieved "Top Destination for Foreign Investment" and "City of Excellence in Civil Ethics" titles in three consecutive years, as well as various other Awards including "National Model City for Environmental Protection", "National Award for Excellence in Sanitation" "National Excellence in Tourism" and "China's Top 10 Most Livable Cities".
Xiamen, one of the most livable and eco-friendly cities in China
For many years, Xiamen has been seeking harmony between society, economy and nature. The people of Xiamen are encouraged and empowered to actively participate in urban and community development. Through its own efforts and international collaboration, Xiamen has grown into a friendly community with healthy ecological system, a livable environment, high living standards and a strong public awareness of the environment.
Mr Liu Keqing
Mayor of Xiamen
Xiamen is proud to host the Finals of the 2013 International Awards for Liveable Communities, and will endeavour to provide you with a memorable event.
You are most welcome to participate in the 2013 LivCom Awards and to visit beautiful Xiamen.
Sincerely,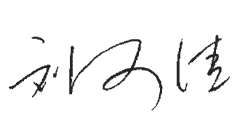 Mr Liu Keqing
Mayor of Xiamen